Local start-up company Travel-Light has set out to become a global innovator in the travel and mobility industry with their G-RO luggage system.
Israeli industrial designer Netta Shalgi created a prototype design for an axle-less, oversized wheels carry-on bag for travel, with smartphone and tablet charging capability. Los Angeles entertainment attorney Ken Hertz met Shalgi in London and it led to the formation of a company to develop and market their first luggage system. They were able to sell 13,000 units in 70 different countries in a short time and raised $4.7 million using the crowdfunding platform Kickstarter.  The concept was thus proven, but they did not have an infrastructure in place to sustain their business.
While the administrative, advertising and marketing efforts are handled domestically, the G-RO product line is designed in Israel and manufactured in Dongguan, China.  Pulling all of this together would require a team with a broad range of skills and a strong leader with a global mindset and experience base. They launched a global search for a CEO and ended up tapping 30-year beach cities resident Jerry Gross to head the company.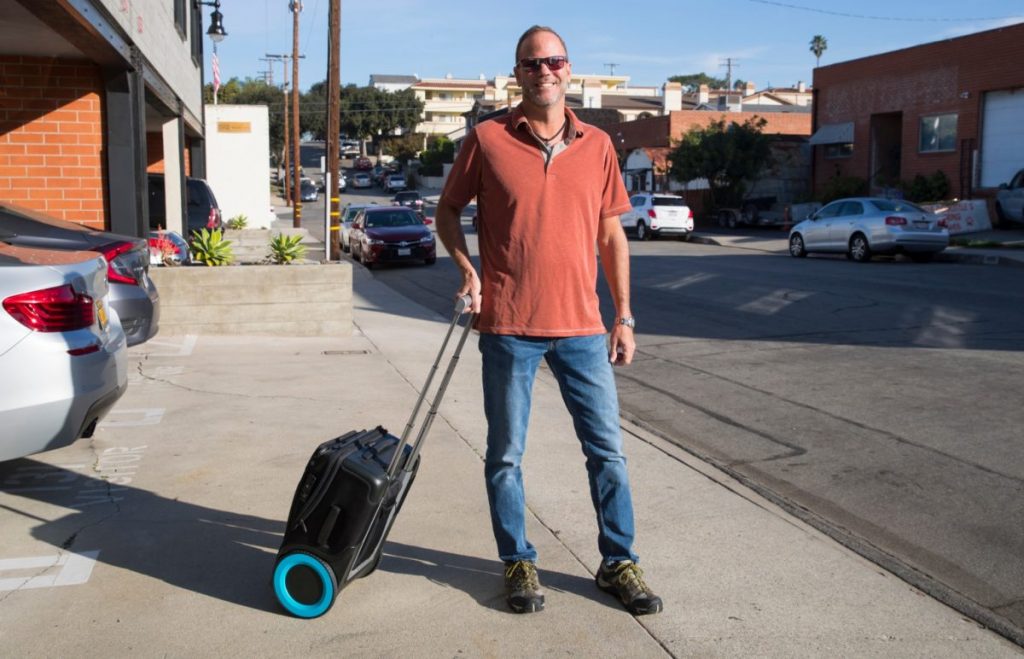 Gross grew up in Spring Valley, New York and demonstrated a knack for building businesses, including a tennis racquet stringing service as a teenager. He attended Johns Hopkins University as an undergraduate and later Harvard Business School. After a few years in investment banking, he became an integral part of the Vans management team and the development of their skateboard shoes. He helped Vans build their administrative infrastructure, marketing, and manufacturing capabilities before they went public.
His subsequent work in product development and process engineering for start-up companies afforded him an opportunity to live and work overseas. His extensive travel in Asia culminated in bringing his family to Xiamen, China to live for a few years.
Gross considers himself a "generalist" with respect to management because of his hands-on experience in all areas of an organization, which, when coupled with his overseas experience makes him an apt CEO for startup companies.
He selected El Segundo for G-RO's offices because the city "encourages business development" and has a "lot of companies doing unique and interesting things."  He adds that it has a "variety of old properties that have been renovated into modern tech/creative/office space."
Gross and his team are currently working on designing new products, with a goal of contracting with regional manufacturers around the globe. This potentially includes repatriating some production back in the U.S.  Regional manufacturing has the benefit of reducing manufacturing cycle times, transportation costs, and facilitates production of specific products for local markets.
For more about G-Ro luggage visit g-ro.com
As seen in Easy Reader / Photos by Photos by Brad Jacobson (CivicCouch.com)