Helping you with all of your real estate needs
Commercial
We have handled countless lease and sales negotiations on behalf of both property owners and tenants for all types of commercial properties in six of the seven counties in Southern California.
Helping you during the pandemic video
Business Brokering
The Innate Group is involved in more business sales transactions than any other broker firm in the beach cities. We are market leaders in restaurant and retail store sales.
taking care of businesses video
Residential
We have sold homes throughout Los Angeles County from Woodland Hills to Pacific Palisades to the beach cities and beyond.  Our accessibility and discretion are the hallmarks of our service.
Keeping up with the Changes during Covid-19 video
Property Management
We manage several properties with national credit tenants such as Starbucks as well as independently-owned small businesses.  Our use of state-of-the-art management software allows us to offer competitive fees to our clients.
Opportunities
COMMERCIAL PROPERTIES FOR SALE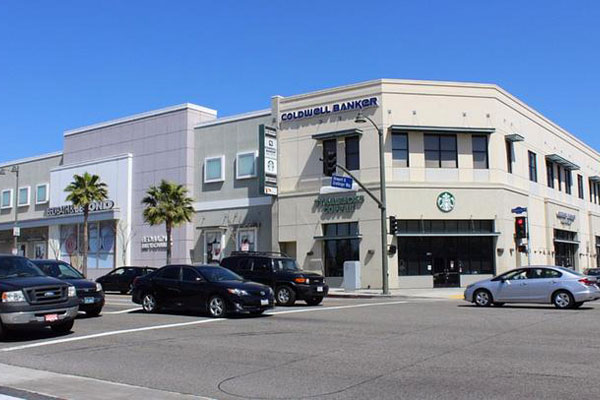 Albertoni Shopping Center
8820 S. Sepulveda Blvd.
Westchester, CA 90045
Asking price $24.5 M
Tenants include Bed Bath & Beyond and Starbucks
50,000 sq ft of gross leasable space
Fantastic parking lot recently paved and re-striped
Pro forma cap rate of 5.5%
OM available upon request
contact for More Info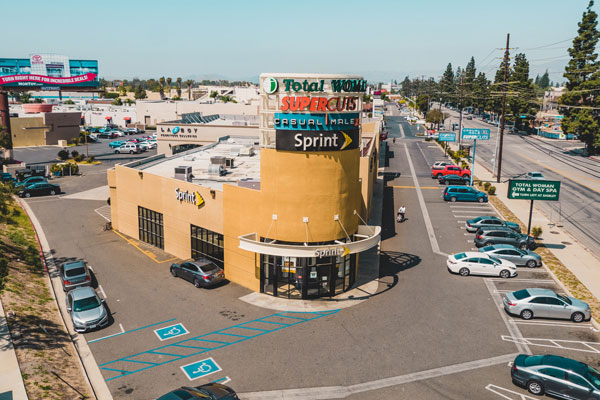 Nordhoff Street Multi-Tenant Building
19420 Nordhoff St.
Northridge, CA 91324
Asking Price $7.4 M
Tenants include T-Mobile (formerly Sprint) and Supercuts
11,000 sq ft gross leasable space
Pro forma cap rate of 5.6%
OM available upon request
contact for More Info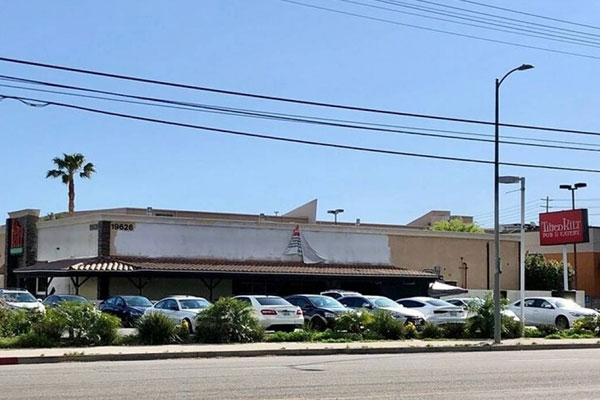 Nordhoff Street Multi-Tenant Building
19620 Nordhoff St.
Northridge, CA 91324
Asking Price $7.2 M
Formerly Tilted Kilt building
12,065 sq ft of gross leasable space
Two buildings – 7,000 sq ft of former restaurant space and 5,000 sq ft of retail/office space
OM available upon request
contact for more info
COMMERCIAL PROPERTIES FOR LEASE
Integrity – First and foremost.
Open, direct and honest communication.
Accountability to make it happen.
Focus on solutions.
Operation from a healthy state of mind.
Partnerships with our clients and each other.
Embracing continuous learning and change.
Build relationships and have fun.
Be great never settle.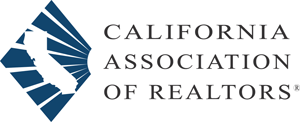 Tony Cordi, President/Broker
Tony formed The Innate Group in June of 2007 initially to help friends and family with their basic residential real estate needs and as a side gig to make a little extra money. Over time he has added a myriad of services and the company is now involved in all aspects of both residential and commercial real estate, property management, and business brokering. He has worked on hundreds of transaction sides and has had the privilege of working with clients from 30 countries.
He is a member of the National Association of Realtors, the California Association of Realtors, The South Bay Association of Realtors, and the California Association of Business Brokers. Tony recently served as a business columnist for The Easy Reader. His column, Business and Beaches, covered a wide array of topics in real estate and business in the beach cities of the South Bay.
Tony's professional career spans 30 years. He earned his B.S. in Optics from the University of Rochester, a M.S. in Electrophysics from the University of Southern California, and a M.B.A. from the University of California, Los Angeles. He began as an engineer in the aerospace and defense industry working on a number of advanced technology programs. He would later become a management consultant for a then Big 5 consulting firm and a business development director for an international boutique consulting firm doing work in 54 countries. He has owned businesses in the manufacturing, retail, technology, and hospitality industries. Tony takes pride in his extensive work with charities and local governments, which have earned him several letters of appreciation over the course of his career.
Tony's clients range from small family-owned businesses to national credit tenants in a range of industries in the United States and in Europe. He has represented buyers and tenants from 30 countries.
The city of Hermosa Beach Economic Development Committee sought business leaders and representatives to serve on their Stakeholder Advisory Group in July 2020. Tony was selected to participate because of his experience in different geographic areas and industries across the city.
Tony recently moved with his family after 22 years on the beach to Palos Verdes Estates. They love to travel and have written about their travel to all 50 states and several countries.
Watch Tony Cordi Video Bio
"The service and personal attention I received from Tony was second to none. I could not have been more pleased about how Tony navigated me through a very complex escrow to completion. His professionalism and knowledge of the local market, coupled with his attention to detail and his genuine passion for his profession, made me feel that Tony always had my best interest in mind."
"Mr. Cordi has helped me put together multiple deals in the South Bay, big and small. He has a great mind for business, a sharp eye, and is the most knowledgeable guy I've met in regards to South Bay businesses and real estate."
"As first time restaurateurs, we saw Tony as a guiding light for us when it came to many parts of the process we were unfamiliar with. His expertise and advice in areas such as the purchasing of our business, transferring of liquor license and even to the lease negotiations came in extremely helpful. The whole process was without a doubt smoother because of Tony's guidance and advice. Should we be fortunate enough to open a second restaurant, we have Tony on speed-dial."
"I am always impressed with the level of service I receive when I do business with you Tony.
The Los Muchachos location you found is a perfect fit for our concept, and you went above and beyond to make the deal a success. Thank you again for all your hard work and helping us with the transition process."
"It's with immense gratitude that I write you this thank you note. What a great job you did on helping us sell our downtown Hermosa Beach restaurant. I really appreciate all the time and effort you put into this project and what an honor it was working with you, such kind, trustworthy and professional man. If there is ever anything I can do for you, just let me know."
"Tony's knowledge in many fields and hard work make him a serious force. He makes difficult and complex issues almost fun because of his teamworking skills and ability to tackle any problems."
"Tony far exceeded our expectations every step of the way of selling one business and buying another.  He helped us at every juncture with clarity and kindness.  It is a great honor now to call him a friend."
"Tony recently helped me lease my home out to great tenants as well as helped guide my team and I with business organizational issues.I can always count on him to respond quickly and provide guidance and tremendous value." 
"I have been licensed for over 25 years. My client wanted to pursue a listing Tony had in market. The experience and guidance through this complex buy/sell from Tony was over and above. It was so important, I do not think we could have closed without his guidance and experience. The client is ecstatic about fulfilling his dream purchase in Manhattan Beach, and I am so lucky to have had Tony be the listing agent to help in every step of the way with his knowledge and friendly guidance. Thank you Tony!!"
"Tony completely surprised me. When I told him what my goals were he came up with a few ideas and was able to execute on all of them. We were able to sell my dental practice, find a great location for a new practice, and then he helped us get up and running. Our revenues tripled within a couple of months."
"I just wanted to let you know that you really did an excellent job at searching for restaurant locations. I'm really grateful for all the time and effort that you put into finding the perfect spot in downtown Manhattan Beach and succeeding at it. My future and my family's will be brighter thanks to the great spot that you worked so hard to get for me. Thanks for the endless days that you worked around and off the clock to make it happen!"
"I am a Realtor that specializes in residential real estate and knew nothing about commercial real estate until Tony was referred to me. I was leery at first but Tony has an ease about him that made me very feel very comfortable. I feel honored to have Tony on my side to help me with this big transition in my life."
"Tony has a solid pulse on the hospitality industry and all of the activity that takes place in the South Bay market.  I am a commercial agent who has worked with him on several deals.  He is incredibly responsive and is always a pleasure to do deals with."
"I met Tony when I sold my restaurant to his buyer.  He has thorough knowledge of commercial real estate and state regulations.  I found myself as a seller trusting his opinion and guidance during the selling process…  He is an honest and knowledgeable real estate agent."
"I was a first-time business owner looking for a restaurant.  Tony helped me out tremendously and offered guidance that helped close a deal seamlessly." 
"Tony was very responsive and helped me a lot with his knowledge and experience. He is guaranteed to be the agent for my next project."
"Tony helped us open our first independent restaurant in Redondo Beach and we look forward to him helping us with the pending sale as well."
"Thank you so much for all you did for us in the purchase of our place in Pacific Palisades while we are living out-of-state. We are incredibly grateful for your help and expertise."
"It was daunting to say the least when I decided to buy a business. No small step or silly question was ever treated with anything less than absolute professionalism. By the end of the process, I can say it really felt like they had my best interests at heart and never left me without immediate assistance, options and amazing resources. Highly recommend!"
"Tony went way beyond what we expected when we opened our first restaurant. He helped with our taste-testing investor party and so much more. He then helped us secure and open a second location. Great guy to run ideas by."
"Tony is of assistance in my restaurant consulting business to secure restaurant locations for a couple of my clients. He is fast at answering calls or finding out requested information. I also benefit from the commercial real estate connections he has around the South Bay, and my clients appreciate his feedback and guidance."
"Tony helped us sell the assets of one of our corporate-owned restaurants, which enabled us to sell off brand to a company based in Canada. Solid guy to work with."
"We had an issue with the health dept. and called Tony right away. He got us through it quickly and we were able to finally open our doors to the public. He's a great guy to call at anytime to see what is happening with restaurants and real estate in the South Bay."
"Tony was incredibly helpful finding me a buyer for one of my restaurants so that I could focus on building up a new concept in Manhattan Beach."
"I got the keys! Thanks again for all your tremendous help."
"Thanks again for all of your help. I can't believe we were able to pull that deal off."
"Tony is doing a great job helping us manage our properties in California."
"Tony and Mike jumped through hoops to help me sell my business in DTLA. Tremendous effort."
"Tony is obviously the go-to guy for anything restaurant-related in the South Bay. He helped us navigate some interesting offers and potential buyers. Everything worked out well."
"Tony is an excellent broker with superior knowledge. Very informative and a true professional. It's a joy working with him knowing he always puts our interests first."
"Tony was instrumental in helping us secure our restaurant space 4 years ago. He is extremely knowledgeable,  responsive and encouraging when the inevitable disappointments of of negotiations arose. Successfully navigating all of the challenges, highs and lows, was possible because of Tony's steady guidance and support."
"We couldn't have asked for a better broker to help us open our first bar."
Contact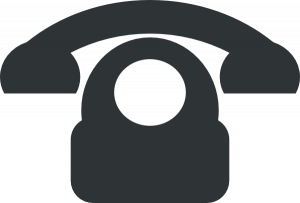 (310) 213-2703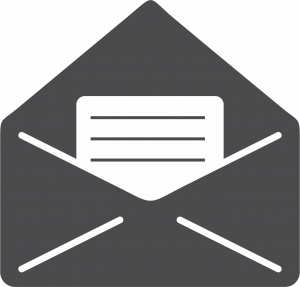 46-E Peninsula Center Drive, Suite 206
Rolling Hills Estates, CA 90274
CA DRE #01783119